CHECK OUT OUR AWESOME PRODUCTS
Service Delivery Platform

Our story began with this platform. When we started developing it, we had no clear future in mind and as the development went on, we ended up with a full-fledged Service Delivery Platform
All ABAN technical integrations are connected and centralized through one unified backend, providing easy, quick and convenient access to both partners and mobile operators. The high availability and scalability infrastructure allows us to reliably reach millions of subscribers.
A very popular app among young music fans that promotes and distributes single tracks and music videos of famous singers and help talented, but little-known musicians get on stage.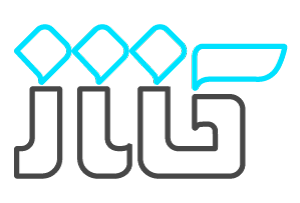 A distinguished news magazine app, offering reports and news in a very attractive form, using motion graphics and original videos. It is a general interest news app for the 21st century. Its mission is simple: Explain the news. Politics, public policy, world affairs, pop culture, science, business, and many more in a way that is no more, bore!
An easy-to-use collection of non-music audio stuff, including Audiobooks and podcasts, both in English and in local languages.
More than 200K minutes of audio stuff packed in one single app.
Give Your Ears a Treat!

We are developers in essence and we know that full stack development is a pain in back for telecom service providers! That's why we have created a telco-centric MBaaS solution. We have your back in our reliable and scalable backend.
ABAN MBaaS deals with all kinds of issues in API management and what makes our platform unique, is its flexibility for cloud, hybrid and on-premise deployment and its built-in Direct Carrier Billing (DCB) module
Hamrahang

A comprehensive, searchable catalogue of global and local music, promising easy transactions through direct billing. It provides content from record labels and media companies. Music can be browsed or searched by artist, album, genre and playlist. Users can create, edit and share playlists, share tracks on social media, and make playlists with other users
As the natural second step, we started providing our partner mobile operators with various text-base Value-Added Services. To name a few, these are among the most popular ones:
Biorhythm, Mega Promo, Reverse Auction, Word Puzzle, News Magazine, Music Box, Number Game, Your Horoscope, Red Kitchen, Kids Today, Jokes for Folks, a New Day, Road to Gold, Smart Life